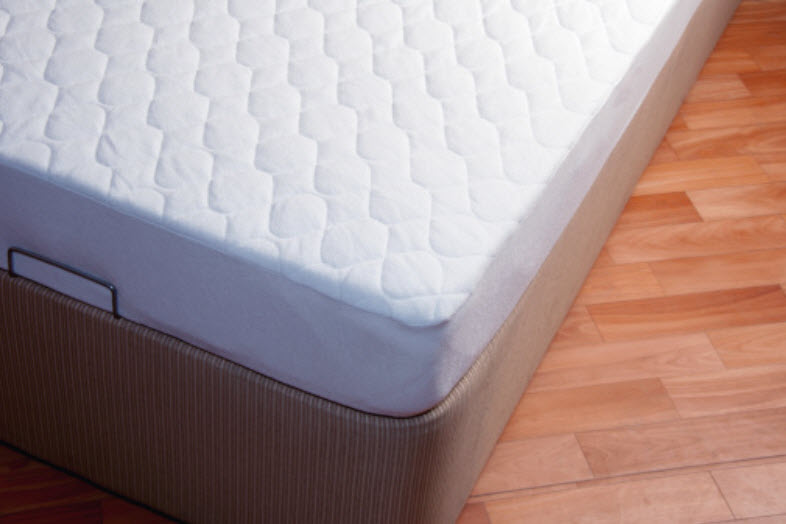 Posted on
Custom made mattress UK: all you need to know in 2022
Since how long have you not changed your mattress? Although you may have heard that a mattress should be replaced every seven years, experts claim this is a lie. According to the Sleep Council, a mattress with the proper support, comfort, and space will cause you to move around less, be less bothered by your spouse, and be less likely to wake up exhausted. Don't worry because custom made mattress UK can solve the problem. To buy mattress online, there are thousands of alternatives, but custom mattresses have a place and there are several reasons why you may pick one.
A custom mattress gives you the flexibility and control that you require. Whether one needs a mattress in a nonstandard form or size, want more choice over firmness or materials, or want someone to make the mattress you can't find. But where do you begin with such a large investment? We have all the details on when you should get a new mattress, what to look for, and where to get one. Interesting, is it? Get to know more by the following details below:
When to buy new mattress
When someone start noticing their old bed, you should acquire a new one, a sleep expert advises. This might include experiencing pain, waking up with aches and pains, or not feeling well-rested. Squeaky springs or worn fabric are further indicators that it's time to update. Also, remember that each night you sweat a big amount of moisture and shed a significant amount of dead skin into your mattress, therefore it's a good idea to change your bed on a regular basis for sanitary reasons. If your mattress begins to smell, it's reasonable to presume that it's time to replace it.
Why customized mattress?
A customized mattress is offered by various online mattress companies. Customers can choose from a variety of firmness levels, comfort layer components, and cover fabrics based on their needs and preferences. All versions of the mattresses are mostly hybrid with pocketed coil support cores, but you can choose from a variety of firmness levels, comfort layer components, and cover fabrics based on their needs and preferences.
Usually, there are three firmness settings in the mattress: gentle, medium, and hard If you and your spouse don't have the same tastes, you may purchase a mattress with a consistent feel throughout the entire surface or a dual-firmness model. x
Buying online may also choose from three different cover materials, all of which offer cooling capabilities. On humid evenings, the organic cotton cover is comfortable and wicks sweat away from your body. The circular-knit polyester has a smooth texture and is cool to the touch. Finally, the Recovery Upcycle material absorbs heat and transforms it to infrared energy, which is known to aid sleep recovery. This cloth is also highly breathable.
Types of Customized Mattresses
There are several custom made mattress UK in the market that all offer similar claims, so to buy mattress online can be a tough job.How are you expected to figure out which one is the most helpful?
Personal preference and considerations like as your sleeping position, whether you sleep on your front, back, or side will all play a role in determining the ideal mattress for you. However, the best-rated and most popular mattresses (independent of sleeper type) may be divided into three categories:
Pocket Sprung Mattress
These are the most common form of mattress, as they are built from individually woven pockets of springs. They have a bouncing, supporting feel to them; they're also great for sharing a bed since they give individual support, so you're less likely to roll towards the center.
Memory Mattress
Memory foam mattresses, according to some, have had their day and are now out of favor since they tend to retain heat. However, because current foam compositions are particularly developed for improved temperature control, a memory foam mattress is still a good option. They're made up of a sturdy foundation layer and a second (and, in some cases, third) layer of softer foam that conforms to your body shape for comfort.
Hybrid Mattress
Hybrid mattresses combine the best of both worlds, with a layer of pocket springs and a layer of memory foam to provide comfort, support, and temperature control.
In this instance, there is a large selection of special-size mattresses accessible, as well as a large variety of varieties. Pocket spring and rolled mattresses, as well as latex and memory foam, are all available. It might be the quickest and most straightforward solution to your size problems. It's simple to construct your own mattress in the comfort of your own home once you have your exact dimensions. Look online and you'll find a world of custom mattresses to select from – and reputable companies like Bed Guru provide a broad choice of handcrafted mattresses and are eager to assist you in creating your own custom-made and special-size mattresses.
Elite Beds Company
We Elite Beds Company is a family-owned and operated business that has been manufacturing handcrafted beds and mattresses in UK for more than 20 years. Elite Beds Company is one great reason to custom made mattress UK. The company is a well-known name to buy mattress online, industry, with a focus on the top end of the market. We also have a huge number of items to choose from, so whether you need a new mattress, an ottoman sofa for your living room, or a racecar-shaped bed for your children, we have it in our online shop.
Elite Beds Company features a big range of custom handcrafted beds in a variety of attractive bed designs, as well as a large selection of handmade mattresses that you can get right now. You may design your bed in any way you want with us in just a few simple steps, and you can do it all online through our website. Our company offers a large assortment of affordable beds, mattresses, and bedroom furnishings. mattress