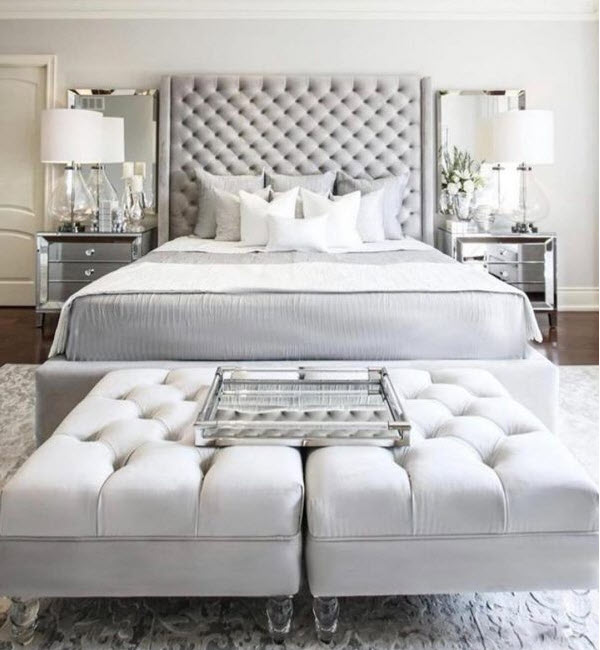 Posted on
Best storage beds 2022: 5 best storage beds to help you save on space
A customized storage bed is likely to appeal to you if you have a tiny bedroom or closets that are overflowing. And now a days to buy beds in UK is not a problem anymore. Custom made beds, unlike conventional beds, contain extra storage space, whether in the form of pull-out drawers at the base or a lift-up surface beneath the mattress. When used in conjunction with cosmetic organizers in the bedroom vanity area or office desk organizers, you can rapidly transform a little space into a large one. Under-the-bed storage is one of the most underutilized spaces for storing items you don't use every day, such as off-season apparel or linens. Because the bed has such a wide footprint, using the space beneath it for storage is critical in tiny rooms, according to Alessandra Wood, Vice President of Style at Modsy. When looking for a storage bed, think about the amount of space you have and what kind of storage would be ideal for it. You should also think about the size of the bed and the storage, as well as the materials utilized. Here are some kinds of storage beds to grab your attention:
Regular Storage Beds
Let's face it, bed frame buying may be frightening when you're looking for one that won't break the bank, especially if you're looking for certain characteristics. Fortunately, our investigation led us to a regular storage bed. A regular storage bed is for around 500 euros, which stood out as the greatest deal. Their availability of different colors and upholstery gives it an attractive, sophisticated appearance. Also, their basic clean design makes it an excellent choice for anybody looking to maintain a small area tidy, structured, and well-organized.
Platform Storage Beds
Platform storage bed illustrates that style and utility can peacefully live in one magnificent package, with a variety of color and fabric options. Each side of the platform bed contains a pair of very deep side drawers, making it easy to access the contents. Drawers in platform storage beds have a heavily cushioned and upholstered front and is simple to push out. It also includes a slat support system and adjustable leg levelers to assist it stay upright on uneven floors.
Upholstered Bed with Storage
The rounded headboard on this modern storage bed frame makes a statement. It's a winner not just because of its smooth curves, but also because it comes in two neutral-ish velvet tones (blush and grey) that add to its already high aesthetic. It has two pull-out drawers that are basically hidden on the sides of the bed and lock into place, making storing a breeze. You should keep in mind that beds like these can only supports limited weight, so don't put anything too heavy in it.
Storage Beds with Drawers
We 've nominated this storage bed for the Most Likely to Stand Out category. The bed can be available in a variety of eye-catching colors and features fancy details like a diamond-tufted headboard and plush fabric. The storage compartment of these beds is perfectly integrated into the foot side, which holds one huge pull-out drawer that's ideal for sweaters, books, and other stylish accessories. Consider it a fashionable mini-dresser. Cool right?
Storage Beds with Shelves
Storage beds with shelves guarantee that chaos in once's rooms will be kept to a minimal as these beds can be perfect for Kids. Kids have a lot of things, necessitating the need for kids' furniture with storage choices that are easy to reach and can handle a variety of objects. This one is in charge of everything. Both sides of the headboard are fitted with bookshelf storage, allowing your child to quickly retrieve a bedtime tale. Above the bed, there's a nice-sized display shelves, as well as a footboard drawer for seasonal items. This bed is a top-rated kid-friendly selection with an adaptive design that little children won't outgrow too quickly.
After knowing about the categories to Buy Beds in UK, one must also know which beds are best for buying. While looking for a Custom Made Bed Form Elite Beds Company should be under your consideration:
The Professor Bed- Luxury Bed Heights Collection
As the name suggests, the professor bed is the ultimate fashion statement item. The cushioning on the headboard is thick, and the buttons are deep. Take note of the modest wings as this is luxury at its finest. The beds consist of chrome standard legs, wood legs are not available. To compliment your classy taste the fabric of bed is available in a variety of colors. Also, the bed has a wing edge, and there are two lines of beading. The company built it to endure, solid slatted base Handcrafted in the United Kingdom. It comes with a mattress that matches the bed, also there is a matching ottoman available.
Buy Here
The Empress Luxury Ambassador Collection
One of our favorites as a family. We feel that family is everything, which is why our ambassador bed with storage is popular in the UK. Choose a hidden ottoman storage foot end or make this Ambassador into a complete storage bed by adding foot end and side storage. Cool right?
Buy Here
Tuxedo Luxury Wingback Collection
Our Collection is luxury for real. This isn't your run-of-the-mill Ambassador bed. But it is ideal for storing extra pillows and blankets because it has built-in storage on the foot end. For those who love modern elements, we can't overlook the elegant wingback finish on this panel bed.
Buy Here
Luxe Bed- Bespoke Collection 2021
This collection has a wingback feature, which is a unique nailhead ancient decoration. ​We've added a flair that draws, attention to the wingback finish. To highlight decoration, stand out, bright colors have been used. You can make the following changes to the bed's base:
The bedframe
Two-drawer divan base (foot end left and right)
Gas lift base for the Ottoman Empire (foot end)
Buy Here
Aura- Bespoke Ambassador Collection 2021
A beautiful ambassador bed frame from Aura-Bespoke is to provide our customers a range of styles to select. For the buyer's convenience, we have removed some tufting in the headboard. Sometimes less is more, and we believe in tailoring our designs to our clients' needs.
Buy Here
Details below can help you know more about your bed as, your opinion matters the most.
Bed Size:
Storage beds are available in many Bed Sizes, from Twin to King, while some storage beds, such as lofted models, are more likely to come in smaller sizes. Naturally, you'll want to buy a bed that matches the size of your mattress, but don't forget to consider the bed's proportions as well. Because storage beds frequently have drawers and other pull-out features, they will require more space in your room than a conventional bed frame so if you have limited side clearance, consider a lift-up bed or one with storage in the footboard.
Bed Category:
Drawers, bookshelves, lift-up platforms, and even trunks are all examples of storage options that may be included into bed frames. Consider which choice would be ideal for your requirements while you shop some are easier to reach, such as drawers, while others, such as lift-up beds, give more room. Clothes and linens should be stored in enclosed storage, while books, décor, and baskets should be stored in open storage. Because storage beds allow you to reduce the amount of furniture in your room, you may be able to go for a more minimalist style. If you're adding a storage bed to store additional items and aren't striving for a minimalist design, make sure there's enough area to access the storage compartments easily "Wood agrees.
Bed Material:
When purchasing large pieces of furniture, it's critical to consider the materials used in their construction. Metal and solid hardwoods are the most durable materials. However, not all wood is created equal, so seek for frames with robust joints to avoid creaking over time," advises Wood. Although manufactured wood, particleboard, and plastic are less expensive, they may not last as long, especially if they are used often. Consider the storage section's components as well, such as whether the drawers are on gliders for simple opening and shutting.
Buy Beds in UK at Elite Beds Company
We Elite Beds Company is a family-owned and operated business that has been manufacturing handcrafted beds and mattresses in UK for more than 20 years. Elite Beds Company is one great reason to Buy Beds in UK. The company is a well-known name in Custom Made Bed industry, with a focus on the top end of the market. Our company offers a large assortment of affordable beds, mattresses, and bedroom furnishings. We have Devizes, Thatcham, and Cirencester, in-store as well as delivery across UK. Also, we offer a large selection of things to pick from, so whether you're looking for a new mattress, an ottoman couch for your living room, or a racecar-shaped bed for your kids, we have it in our online store. Elite Beds Company has a large selection for you to pick from, including the highest quality custom handcrafted beds in a variety of stunning bed designs, as well as a large selection of handmade mattresses that you can order right now. With us, you can customize your bed in whatever manner you by contacting our team. Bed