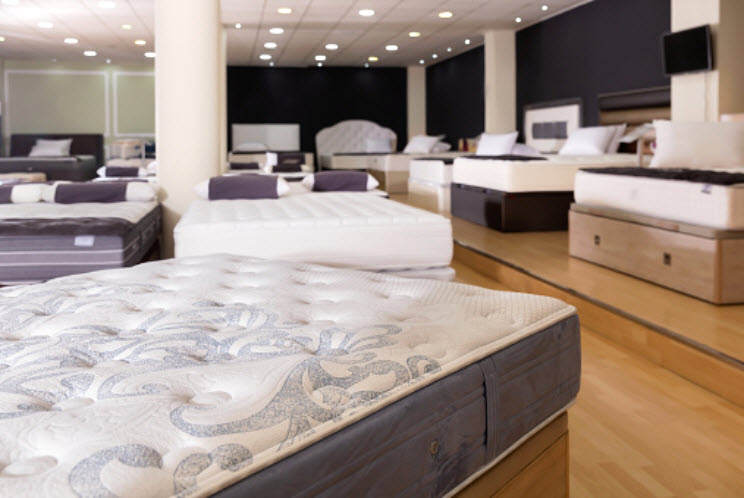 Posted on
Best UK made mattress:Have you got the correct mattress for your sleeping position?
What's the state of your mattress these days? When you change over, the springs may squeak, or worse, they may poke you and prevent you from reaching a comfortable resting position. Perhaps it's too bouncy, soft, or firm, and it's keeping you awake. When you climb into bed, it may even sag, which is a solid indicator that your mattress is on its final legs. Maybe it's the time! Right time to change your mattress. Grab your phone and write best mattress stores, and you'll be provided with list of best UK made mattress.
Your sleep will suffer if you do not have a suitable mattress. It's probably time for a new mattress if you're suffering any of the aforementioned symptoms. Even yet, the notion of mattress buying may be enough to make you put off your quest. Yes, you'll need to devote some time to weighing various considerations, but our approach can help you streamline the process. Continue reading for additional information on things to look for when purchasing a new mattress.
How to choose a mattress?
Have you decided on a budget for your new mattress? Are you aware of your most important qualities, such as your body type and sleeping position? After you've crossed things off your list, you can start thinking about individual mattress characteristics and there are a lot to think about. Selecting a mattress type might assist you in limiting down your options. You have numerous alternatives to think about:
Innerspring
It's likely that you grew up sleeping on an innerspring mattress. Innerspring mattresses were once a popular and affordable alternative, but they are becoming difficult to get by these days. Steel springs, either in one continuous coil or individually pocketed in fabric, make up a real innerspring mattress. To keep the coils from jutting out, a small layer of cushioning is placed over them. Most contemporary "innerspring" mattresses now contain enough comfort layers atop the springs to be classified as "hybrids." These mattresses are often firmer and bouncier than foam mattresses. Because the sleepers are all linked, continuous coil systems are unable to avoid motion transmission. If you share a bed with someone, search for a mattress with individually wrapped coils.
Foam
Polyurethane foam is frequently utilized as the bottom layer in foam mattresses. Some lower-cost mattresses are entirely comprised of this foam, giving them a firmer sensation. Memory foam is more thick and less breathable than open-cell foam. It may seem colder and more sensitive to your body's pressure. Memory foam cushions and conforms to your body and reduces pain and pressure. It is notorious, however, to trap heat, making many sleepers uncomfortable. Many mattress producers add gel or holes to their foam mixtures to aid promote ventilation and control mattress temperature.
Latex Foam
Latex mattresses should be avoided if you have a latex allergy. Others, on the other hand, may prefer them over memory foam since they are cooler and more sensitive. Latex beds are a good option for people who sleep hot or shift positions frequently. They're noted for providing foam-like comfort without trapping sleepers in one location. If you want a foam mattress but wish to purchase organically, you'll have to look for latex choices, as there are no organic memory foam mattresses. Because latex mattresses may be created from plant-based ingredients, many are natural or organic. Latex foam is also more durable than memory foam, a feature that raises its price significantly.
Hybrid
Hybrid mattresses have a coil spring foundation with latex or foam layers on top. Many people find this combination of solid support and comfort to be optimal. While hybrids aren't ideal for persons who want extremely soft beds, they are suitable for a wide range of body shapes and sleeping positions. Because hybrid mattresses allow for greater ventilation than mattresses constructed completely of foam, they frequently keep a more pleasant resting temperature. Hybrid mattresses are also more durable than foam mattresses because of the spring coils. They're frequently pricier as well.
Pressure relief and body contouring
Foam mattresses, in general, give the best pressure reduction and body contouring. Look for the best mattress stores providing you with mattress that softly adapts to your body as you lie down. Your hips and shoulders will sink in somewhat as a result of this. The best pressure relief comes from best UK made mattress, however, hybrids with foam layers may also work.
Motion Isolation
This is a must-have feature for couples that sleep together. The capacity of the mattress to protect you from feeling each of your partner's movements at night is referred to as motion isolation. You can turn over, stretch, and even get out of bed without disturbing the person next to you if the motion isolation is good.
Eco Friendly Materials
In their mattresses, several companies emphasize sustainability and natural, renewable materials. This is usually stated prominently on their website or in product descriptions. Reputable businesses utilize simple language to indicate which portions of their mattress are certified as natural or organic.
Where to shop for a mattress?
Elite Beds Company, ever heard of the name before? Yes, because it is regarded as one of the best mattress stores. The company never disappoints as it manufactures the best UK made mattress. For many consumers, buying a mattress online is a far more enticing alternative. At Elite Bed Company one advantage of purchasing online is you won't have to do much to get the answers to your inquiries. Our website also includes live chats with customer service representatives in case you can't find answers to your more specific inquiries elsewhere.
Best UK Made Mattress at Elite Beds Company
With a concentration on the high end of the market, Elite Beds Company is a well-known brand in the handmade mattress sector. Our firm has a wide selection of low-cost beds, mattresses, and bedroom furniture. We have a huge number of items to choose from, so whether you need a new mattress, an ottoman sofa for your living room, we have it in our online shop. and at Elite Beds company you get the best warranty on mattresses and beds
Best Collection of Custom beds and Handmade mattresses in UK
Elite Beds Company features a big range of custom handcrafted beds in a variety of attractive bed designs, as well as a large selection of handmade mattresses that you can get right now. You may design your bed in any way you want with us in just a few simple steps, and you can do it all online through our website by emailing us at [email protected]. mattress